Actually, the first thing I saw was the Crestline logo embossed on the corrugated stainless steel. But then….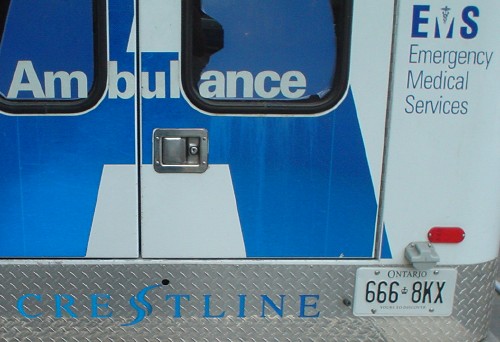 The back door opens and a 99th-percentile blond in those insanely hot paramedic pants peeks his nose out. "Excuse me. Are you looking for something?"
I point. "You have an unlucky ambulance."
"Oh," he says, buying it. "666. Yeah," he says, closing the door as he returns to whatever it is paramedics do in the back of a stationary ambulance. Probably involves the pants somehow. Or so I like to imagine.