We just finished the arduous trio of 1555 (and, boy, am I tired of writing that number) and 1575 Queen and 1080 Eastern over on Leslieville. The buildings are approximately kitty-corner to the Pleasantville development, or, as it is officially known, Woodbine Park (also the name of the actual park). Trust me, they're gonna get covered.
What is depicted below is indeed a cherrypicker sitting by itself in one of the Pleasantville laneways.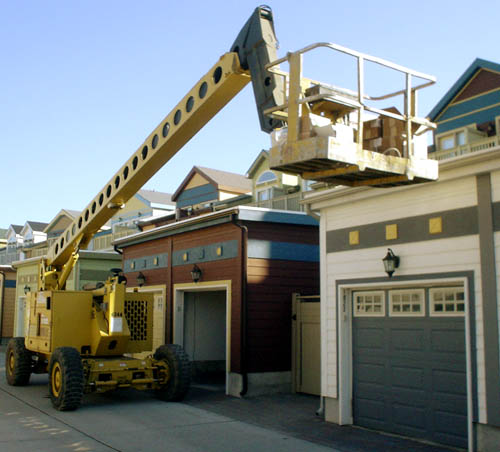 Note the absurd coloration of the houses, as if this were St. John's or Linkjöping. Note also the fact that the cherrypicker is called a Manlift and is labeled in ITC Garamond Condensed and something Brodyesque that I don't feel like looking up.