The Lahore Tikka House on Gerrard is actually more like the Lahore Tikka Trailer Park. You pretty much sit in a portable (a Canadian English term referring to those mobile-home-like portable classrooms many of us were stuck with growing up). The essence of pretense himself, Steven Davey, assures us that "its two-year renovation is nearly complete…. Under billowing tents made from sari silk, more than 400 diners feast al fresco on a fiery card of tandoor-baked entrées."
Does this look like "sari silk" to you?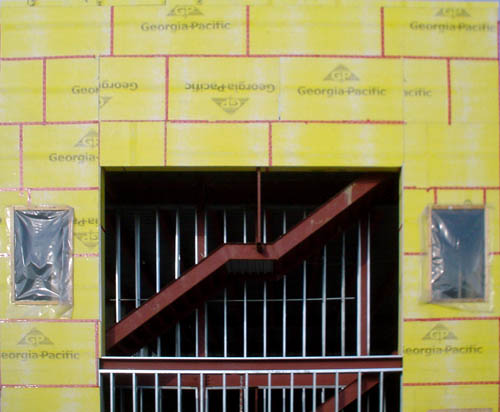 Writing a review of a restaurant that's a battle zone yet claiming it's a pristine and polished environment is like being a sports reporter who covers the game by watching it on TV.