At the new coffee joint – now the third in Leslieville to dispute my order in one way or another. First Mercury. Next the climate-uncontrolled Dark Horse, where the strapping barista marvelled to guys at the bar that I want an espresso long. ("Yes, he does want it long," I said sternly. The customer is always right.) Here, I was told that crema on an espresso is actually an "impurity." Well, so is gravy, but that doesn't stop carnivores, does it?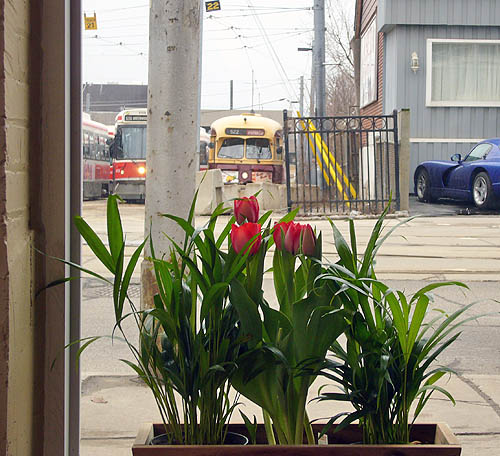 Their coffee doesn't yield crema. Something else it doesn't yield is a customer.
You realize that not only am I not mocked at the Lesliebucks, the manageress sits down and has a chat with me most times?