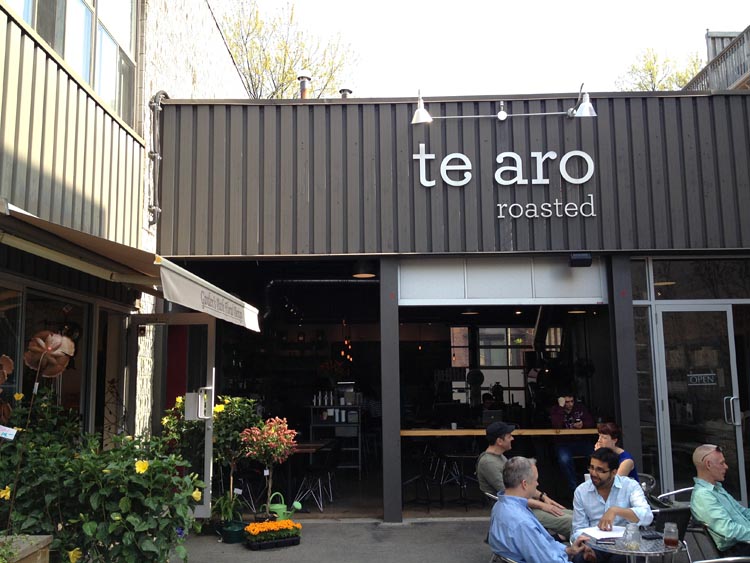 Te Aro Coffee is a "Kiwi" coffeeshop housed in a former auto-body shop in the Leslievilles. Yes, they do pour-over coffee and take that about as seriously as you would expect.
The place is too dark, with black-on-black everything, and with horrific chairs and stools. It's so ungodly loud when the roaster is running as to be intolerable. But don't complain about anything, at all, ever, or else the dimunitive New Zealander who owns the place will accuse you of harassing the staff. That same staff wondered where I'd been for so long when I dropped by last week.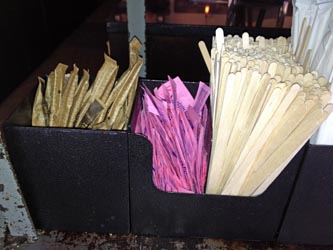 Where had I been? Going to coffeeshops that have not declared a fatwa against white sugar. They phased it out because you aren't supposed to use white sugar in espresso. But they serve more than espresso. And espresso tastes weird with raw sugar, I said. (It also does not dissolve.) You shouldn't be putting sugar in it at all, I was told.
The sole choices are turbinado sugar and Sweet & Lo(w) and nothing else.
When informed, via electronic mail, that he was alienating most of his customers by banning white sugar, the Kiwi owner told me "We stopped buying white sugar because we were barely going through it…. It's definitely not an ethical stance." But sugar isn't a cut rose in a vase; it doesn't go bad. By his logic, Te Aro could order twice a year and keep everyone happy.
The message is I'm not supposed to like the coffee I like. My choice is wrong. I don't get this kind of lecture anywhere else.