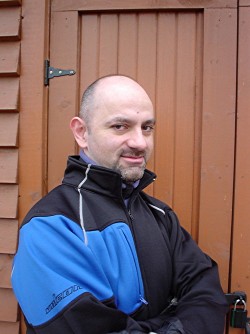 fawny.blog is the personal Weblog of Joe Clark, Toronto. I work in the field of accessibility (see my "business" site) and I write a personal blog here. I cover a number of topics of interest, including accessibility, Web standards, typography, and linguistics. The homepage for my personal site is, not surprisingly, at Fawny.org.
You don't have to like everything
Some topics and categories will be of no interest to you. You may view postings by category by selecting any category name. You can subscribe to any category by adding feed/ to the end of the URL. You do not have to read any categories that do not interest you.
Photos
I publish a great many photographs, often of found typography or odd little corners of the city ("splorpist" photos, named after the originator of that style, Splorp.com).
Other reading
Page appearance
This page includes numerous alternate stylesheets. If you don't like the default appearance, use your browser to select one of the alternates.
On hiatus for some months
As of March 2019.