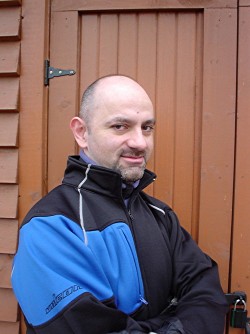 fawny.blog is the personal Weblog of Joe Clark, Toronto. I am a writer and I additionally work in the field of accessibility (see my "business" site). I write a personal blog here. The homepage for my personal site is, not surprisingly, at Fawny.org.
First time here?
If you're a new reader, you may be confused by the intermingling of topics. I cover a number of subjects that interest me, including accessibility, Web standards, typography, and linguistics. It may be easier to focus just on certain categories that interest you. You may view postings by category by selecting any category name. Popular topics include:
You can subscribe to any category by adding feed/ to the end of the URL. You do not have to read any categories that do not interest you.
Photos
I publish a great many photographs, often of found typography or odd little corners of the city ("splorpist" photos, named after the originator of that style, Splorp.com).
Other reading
About page
There's an old-style About page that tells you most of the same things.