Also not kidding anybody

A laughably anemic puff piece in the Times Magazine is a literal cover story to run loving photographs of one of the two redheads in the New Pornographers.
"Clean-cut to the point of camp." How closety is that?
Yet another quality Web page from the Toronto Star
I'm gonna need to put these together in a list or something. You'd think I'd have that marked up in an ol already.

Hard or on the down low?
You can't make this shit up.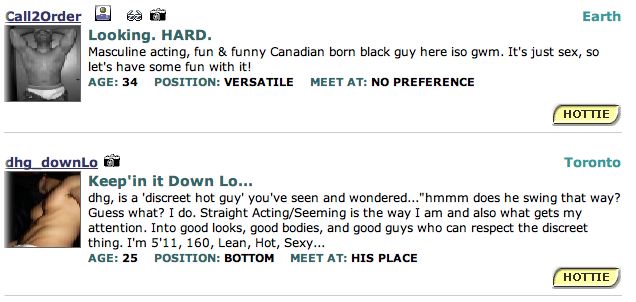 LinoFrames
Lynx isn't the sole text-only browser. There's also the distinctly-named Links, which can handle tables and frames, including the most frame-heavy site short of Gmail, Linotype.