I don't go whining to Black Lives Matter when somebody calls me a faggot on the subway. Yet here we have BLM, operating as its wholly-owned subsidiary Pride Toronto, presenting us with a hideous Squarespace-templated Web site unwisely named UntilWereSafe. ("Were"?)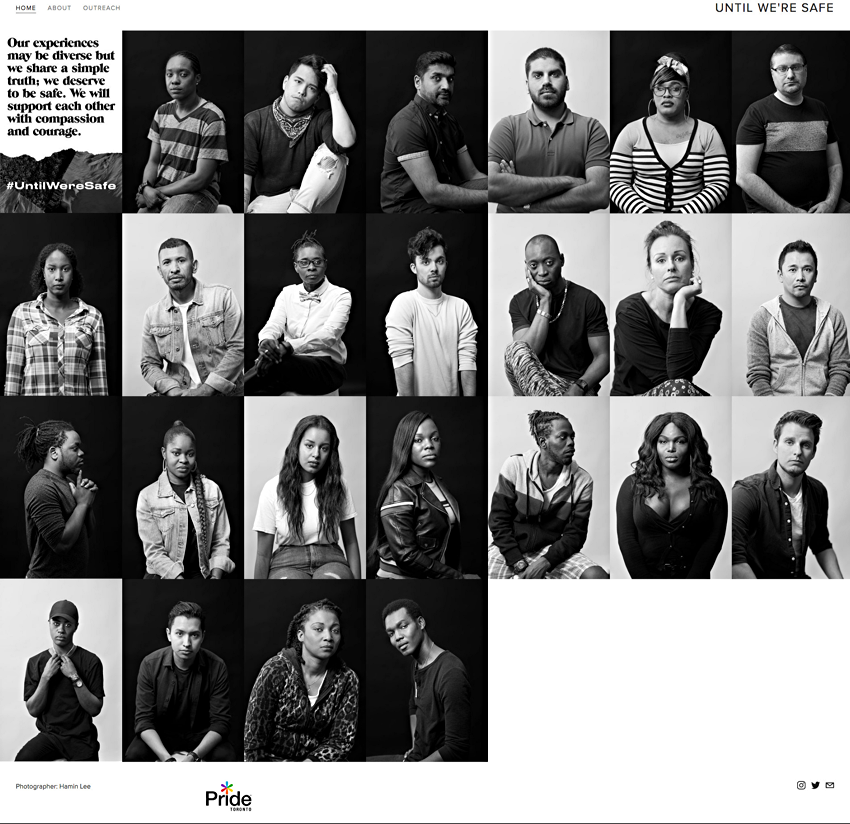 It's all about nonwhites, and only passingly about gays and lesbians.
There has been a clear increase in hate crimes and other assaults against our community

Yeah – mostly against Jews (66 out of 186 reports in 2017, up from 43/145 in 2016).

– particularly those that are racialized.

Not really.

Classing Muslims as "racialized" for the moment, Black (33), Muslim (33), Pakistani (4), Chinese (4), "Brown Skinned" (3) and Somali (1) amount to 78/186. All told, that's up from 59/145 in 2016 (a year with many more subcategories).

White and Canadian amount to 6 in 2017 (2 White in 2016).

None of these numbers are huge, and the year-to-year variance since 2008 covers 52 percentage points.

So yes, numbers are up grossly. But in a decade, the biggest city in Canada still has yet to break 200 reported "hate crimes." And none of those were real hate crimes requiring signoff from the attorney general.

There has been a long history of violence targeted at the LGBTQ2S+ community. Whether interpersonal, opportunistic or systemic hate crime, it's clear the problem is growing.

Nope: "LGBTQ" went down by two occurrences.

But the creators here aren't really concerned about gays and lesbians – just vizmins. They aren't interested in documenting violence; they want to portray Toronto as a cesspool of racism, of which transphobia and homophobia (in that order) are mere subsets.
I went through the entire site (by downloading it and paging through its source code, skills you don't need to be White to have) and categorized its subjects' claims. I corrected most of the endemic copy errors. [continue with "Until Were Safe (sic)" →]