One reads Paul Rand by (inevitably) Steven Heller. Rand is surely one of my design heroes – not merely for his designs but for the rigour. I never appreciated how important design systems are until I started designing systems, if you'll allow me to describe the task of writing standards so grandiloquently. Fortunately, Marc felt the same way and he could actually do the shit. (We removed individual pixels from screenshots.)
Now, imagine getting a rush job from Jobs (to design an entire identity for Next) and having the audacity to do nothing but present him with a printed booklet explaining the design process involved in arriving at the only logical result.
Paul Rand's headstone, as seen on p. 241 (designed by Fred Troller, photo ):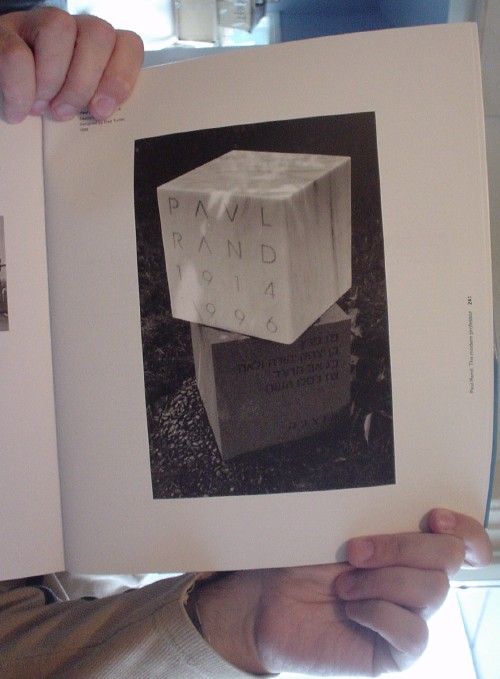 I saw this and so help me I got a lump in my throat. A cube of marble, with Rand's name and lifespan, sits delicately askew on a cube of granite inscribed in Hebrew, as though the two invulnerable objects could still articulate and live. It's perfect.
The best I can possibly hope for is to be half as good in my tiny outpost as Rand was in every design field he attempted. And time's a-wasting: When Rand was my age, he had already been voted one of the ten best art directors in New York.