But Datsuns you spit right out.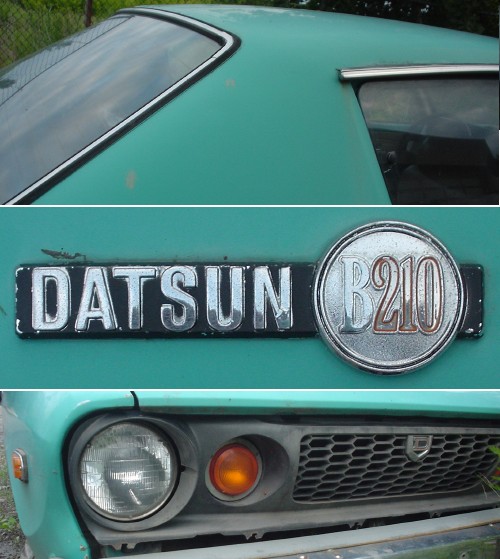 I lived down the road from a Datsun dealer and I remember the very week the B210 came out. I looked for a long time indeed at the nameplate and could not possibly figure out how to say it. I thought it was "B-21-O." The oppressive, cramped, pitch-black interior (with huge, intrusive seatbelt retractor up by your temple), plus the nauseating design features indicated above, burned it forevermore in my memory.
Oh, and guess what? A car that small was rear-wheel-drive. Then again, so was the Chevette. (And the Acadian.)
Scarifying. And, for the love of God, turn down the gain on that paint.