Yes, that was a giant bronze statue of an owl found in a BACK OF TRUCK.
Then of course they had to install it.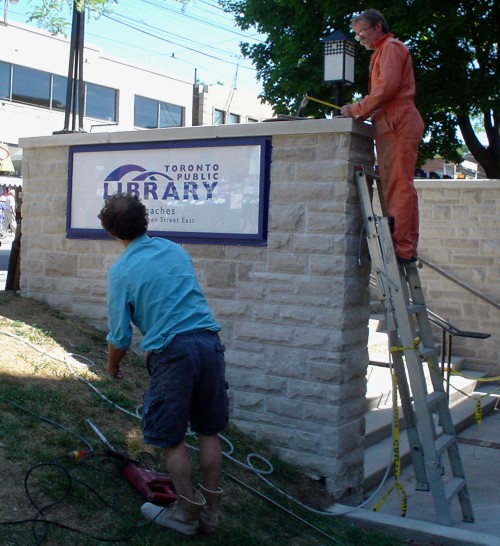 And now they'll have to shut the branch down for a full day to pour additional reinforcing concrete.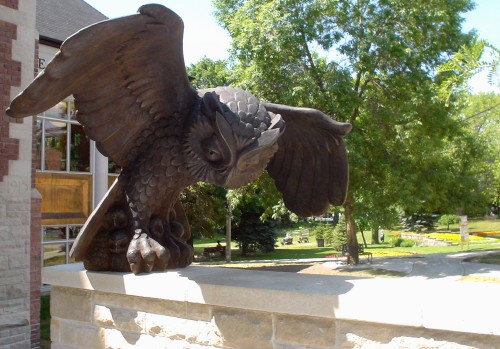 I joshed with the grizzled, chain-smoking sculptor that we needed a matching statue of the owl's prey. A couple of rats, he said. No, I countered, a bunny.