Because I can't read the page on my esteemed colleague's new Motorola Raz(o)r shoephone!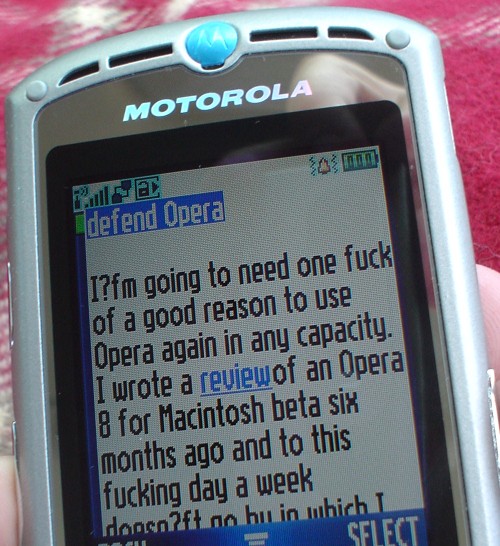 Love that character encoding. I don't know (and could not find out) what browser the phone uses, but it's clearly not Opera. And what are these, video-game fonts? Get Spiekermann in there.
And you do realize that this page has a handheld stylesheet?