I screeched to a halt when I saw this combination of parks-department vehicle, lesbian driver, and raccoon blocking the path.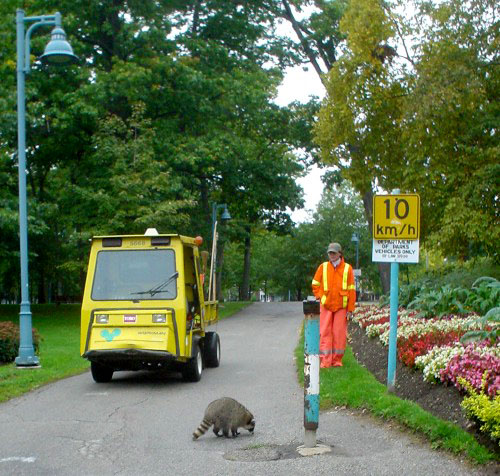 "I thought they were nocturnal," I said jauntily.
"It's very sick," said the lesbian severely. And indeed it was, just barely able to walk. I am pretty sure I startled it by screeching to a halt, causing it to freeze in fear.
"Oh," I replied brilliantly, and abashedly walked my bike around everything.