The following THRILL-CAM shot depicts what is clearly not a dog but is possibly a fox, wolf, or coyote standing around the supermarket parking lot nosing up morsels of food.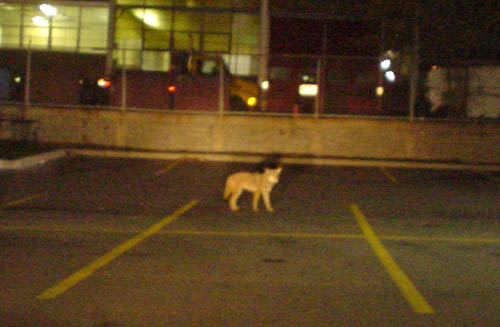 It is of course known that I ride my bike year-round and coined the word icebike. Separate annual icebike races are held around the Leslie St. Spit and the Toronto Islands, and, according to what I have read but cannot now find, like clockwork every year, at a pause in the racing someone looks over and spots a wolf or coyote casually walking across the ice.
Now they have debit cards and shop at Loblaws.