This THRILL-CAM shot depicts a full-sized Lande Rovère with Ontario and (apparently) British plates (front plate is one row, black type on white) and what I thought were ill-rendered numerals on its spare-tire cover. After I noticed the bumper sticker, I decided I was looking at Hebrew.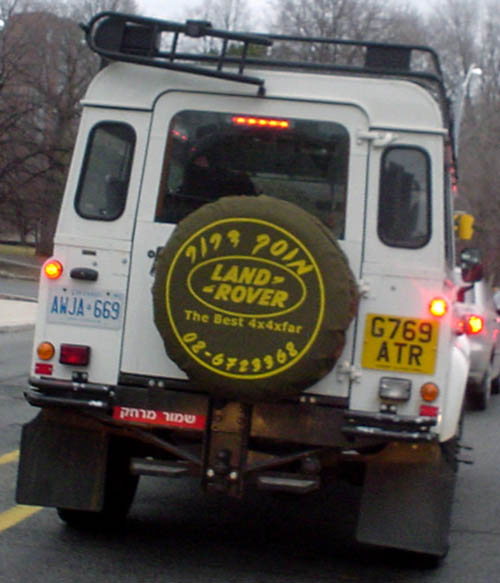 The left rear seat (the one behind the steering wheel, another oddity) contained a child restraint; the driver, évidemment, was busy talking on a shoephone.
If I had to drive from Brighton to Toronto I'm not sure I'd start out in Tel Aviv, but that's just me, innit?