Here we have young Noel D. Jackson and his missus, Stephanie: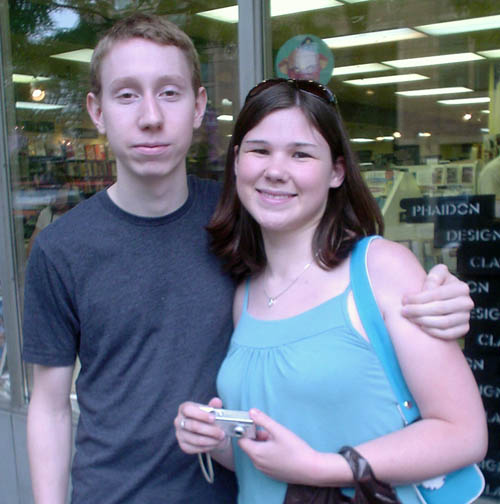 They were in town last week for a lesbian wedding (sorry, an equal marriage) and we had luncheon in between torrential downpours.
Noel has assisted me in many ways over the years. Did you know that, apart from being a standardista at an age where, in many U.S. states, he could not buy alcohol, Noel is a photography student who has a business on the side retouching photos for foreign A-list magazines?
What were you doing at his age? And what, indeed, was I?