God, I hate trendy "pop-culture aficionados" who think the word refers to aliens.

John Hudson has a paper (PDF) on designing his font Sylfaen in which he lists what he thinks is the complete Cyrillic character set. Ever seen a capital schwa with dieresis?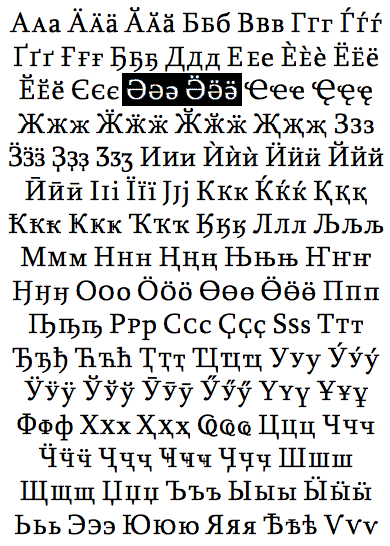 Me neither. By the way, that's 96 letters. Care for a game of Scrabble?
(Meanwhile, teddybearish Tom Phinney did a lousy job explaining which Cyrillic characters Adobe will include in future fonts, going so far as to type their raw character codes, not the characters, into his blog entry.)