All through April 2007 on my Flickr, I'll be posting one or more photos per day of signage from the TTC that is "interesting" in some way, usually because it's awful. When I'm done, the posted photographs (tag:AMonthofSubways; set) will represent a mere 10% of my inventory.
And while I'm doing it, I'll be boning up on my four-inch-thick stack of materials on the topic, larger than any other inside or outside the Commission.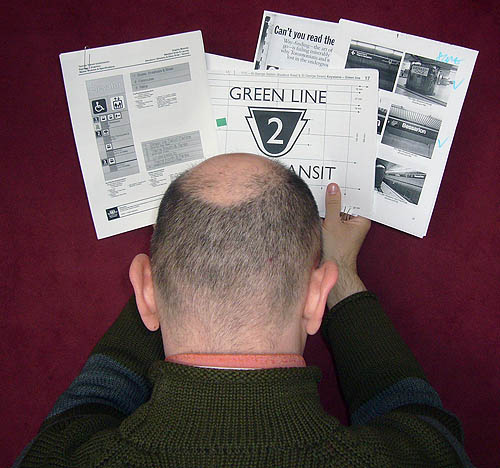 Inferences may be drawn. While you're doing that, maybe somebody could explain why I receive no recognition, not even a link, for my noncommercial TTC "work," while head Spacer Matt Blackett does paid work for them and that also goes without comment. I submit these are not equivalent efforts.