Here is an artist's rendering of the proposed renovation of Women's College Hospital, Toronto.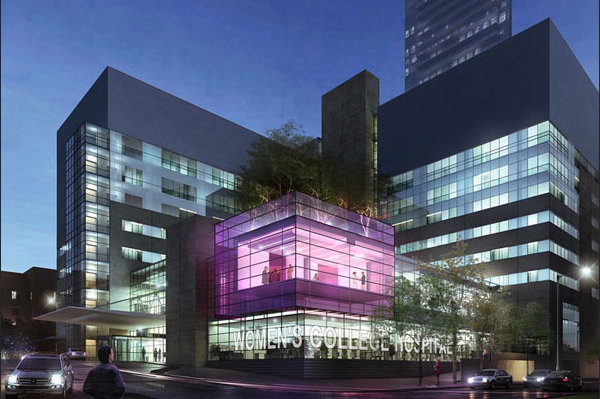 Which important feature has been completely bungled? Typography, of course. (Public typography in Toronto is a topic I gave myself a year to investigate – four years ago – and didn't.)
In this drawing, architects, who insist they know everything about everything, very much including type and the written word, have banged out WOMEN'S COLLEGE HOSPITAL in Arial. With a neutral quotation mark. Splattered across the street-level windows, no less. I expect this sort of thing from a discount store ("GOING OUT FOR BUSINESS"), not a legitimate public institution.
There's all sorts of time to fix this. Think it'll actually get fixed?