We enjoyed the highly unorthodox outdoor presentation at Yonge–Dundas Square – on a crappy pixelboard, which worked quite well for the material, actually – of Paris Is Burning.
Not the sort of thing we would usually do. A great reason to do it.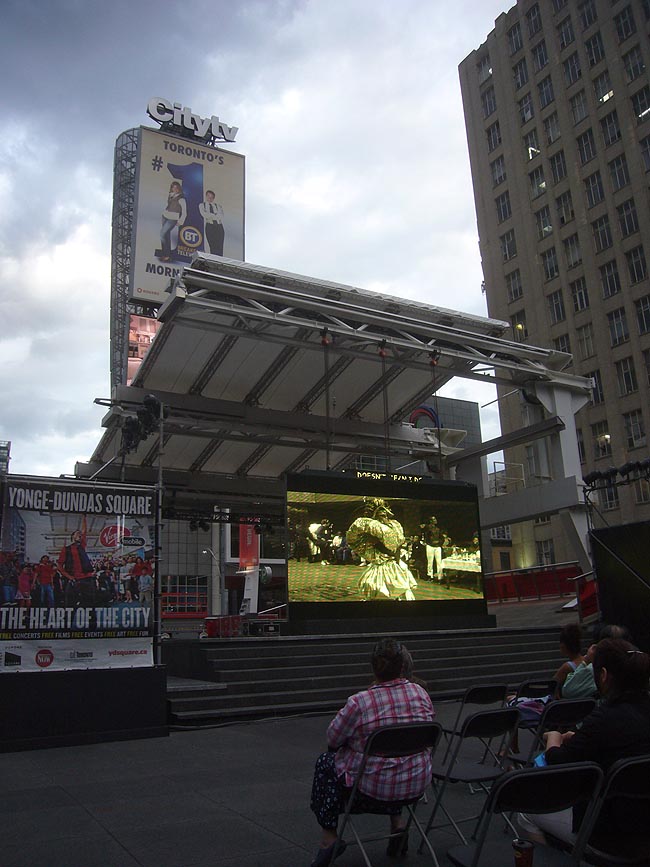 "O‑P‑U‑L‑E‑N‑C‑E. Op·u·lence. You own everything"
While the credits rolled, one of the crew of batty boys conspicuosly seated up front appeared on the riser with mic in hand. We were then informed that Canada has but one drag/vogue house and here it is! even though no way are these guys even as old as the movie.
The House of Monroe gave us a full-on runway and vogue performance that instantly attracted a standing crowd of hundreds. We were out of our minds with joy.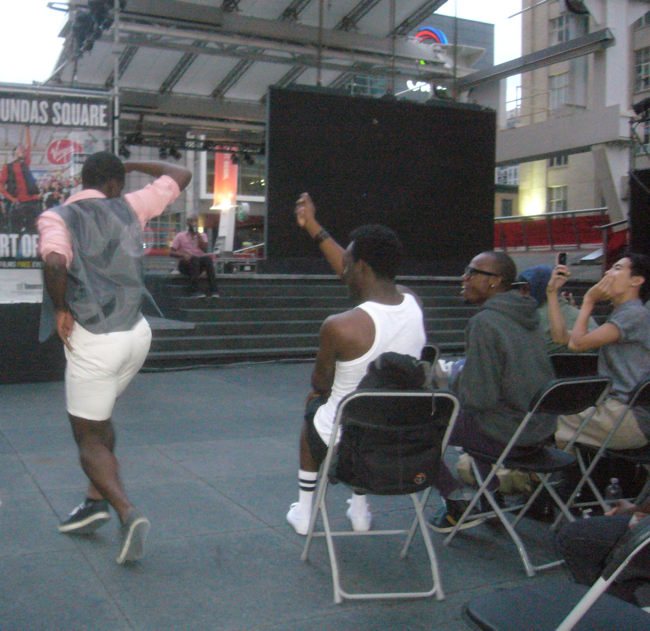 They've got a whole thing choreographed where a dancer does a move on the floor (or, apparently, the ground) and the whole rest of the crew jumps up and dips down a pointed index finger: BOOM! A minute and a half in and I was doing the same thing. Yes, me.
Why do we love this so much, we wonder and still can't figure out?