The Times, not content to lie just about gays, now lies about product design, in this case in an obituary for Oxo designer Sam Farber:
Made with a spare, minimalist aesthetic in mind, tools sported what would become the line's distinctive hallmark: Fat black handles of a soft plastic known as Santoprene, shaped and angled to be easy on the hand.
Except those handles were not "distinctive," nor were they invented. As Objectified and other sources confirm, Oxo designers gave up trying to "design" a new handle and simply reused a grip from a bicycle handlebar.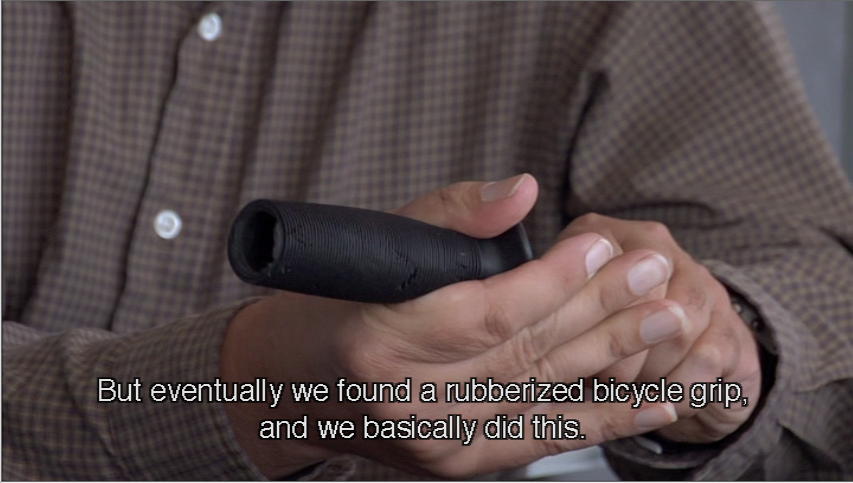 Not exactly plagiarism, but not exactly not plagiarism, either.
Then there's the question, never satisfactorily answered, as to why this allegedly designed and perfected ergonomic grip was exactly the same without variation on dozens of products. Default components are the antithesis of ergonomics. Ask Niels Diffrient, who also had the bad taste to die in the last month.