I wondered if it were possible to wear a full week's worth of clothing all of which was made in the U.S. and Canada. (Then vary that for warm‑ and cold-weather conditions.) While Uncle Otis in Yorkville has a good selection, expertly explained to me one Saturday by a brown-haired ginger, I had nothing else in mind except L.L. Bean duckboots, which work year-round and of which you must select the made-in-Maine version. Some outlandishly priced outerwear is still made here.
I discovered that Nick Uhlig maintains a list of Canadian-made apparel, much of it for vertical markets like oil rigs. Uhlig's list is illegible and unreadable and is pointlessly published as a couple of PDFs; of all things the Reddit version is easier to deal with.
So that addresses less than half of my question.
Uncle Otis shitcans self
Uncle Otis closed.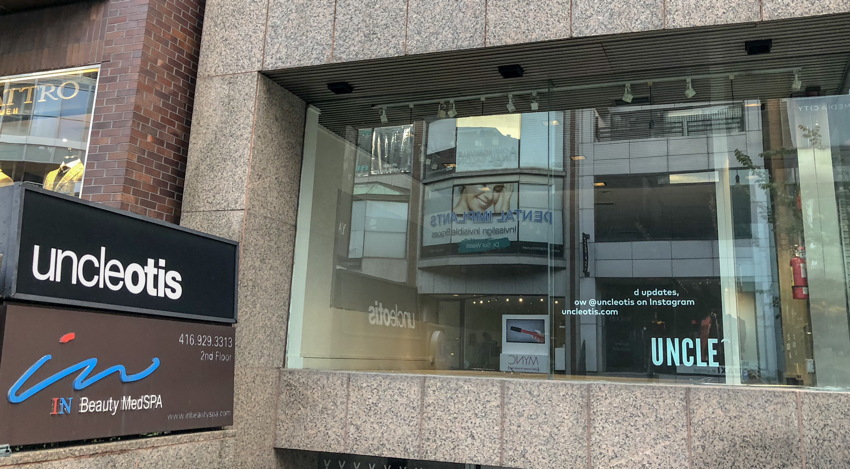 Except no, it didn't: It moved to Spadina. But you'd have no way of knowing that by standing in front of the actual store.