Buddies is the rereleased AIDS drama from circa 1985. It's quite terrible, except inasmuch as, like Parting Glances, it offers a view of pretty nice Manhattan apartments in the 1980s.
Rather oddly, the main nebbish is a typesetter. (ParaGraphics, a type house, is credited.)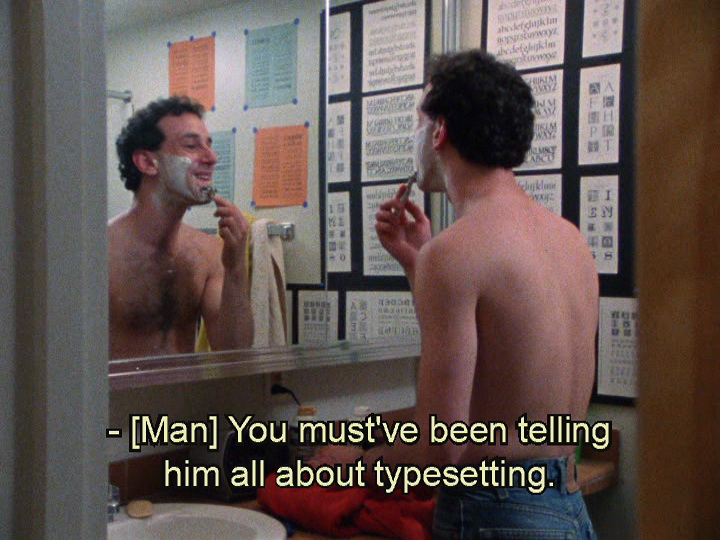 Of course the "subtitles" are complete shite, and banged out in Arial, equally obviously.