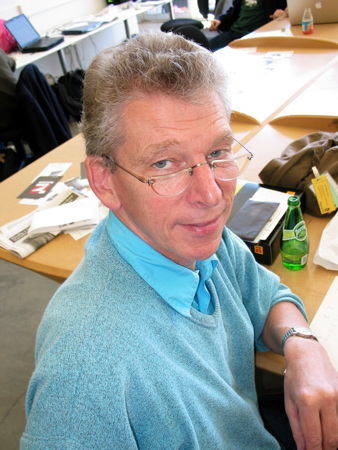 Avuncular type designer Gerard Unger died last November 23. I was pleased to have met him.
One researcher basically walked out of a conversation with me mid-sentence to chat with "Dr. Unger." As one would, of course. I was never able to fluently articulate the voiced velar fricatives in his name despite being a linguist.
While You're Reading remains a triumph of explaining technical concepts to laypeople.