(UPDATED) Surely it is every invert's dream to airbrush into existence a giant illustration of a professional hockey player positioning his Lycra-covered arse to advantage.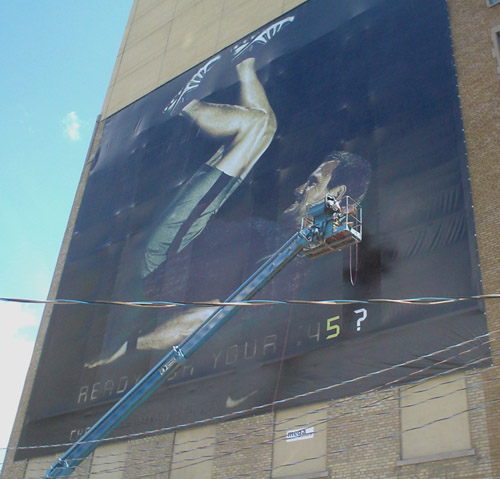 That's Markus Naslund. (Why couldn't it be Alfredsson?)
The man in the cherrypicker was all alone, remotely operating the diesel tractor below, and he was indeed airbrushing Naslund into existence, with a giant respirator over his mouth and nose. There were no large-format printing or vinyl cutouts in use here.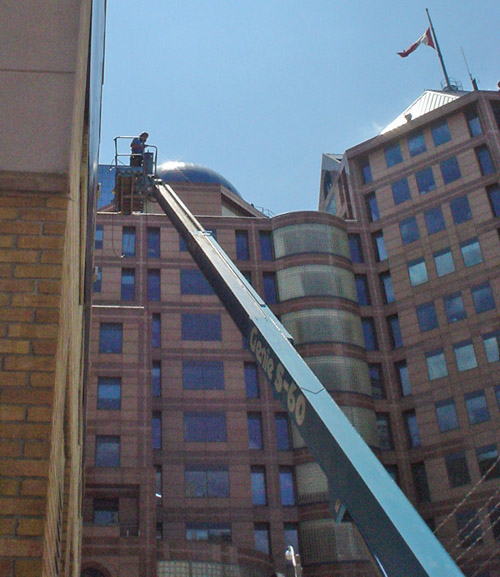 It turns out to be part of an advertising campaign that, like so very much in the world of sports ("thportth"), is homoerotic in ways the creators would claim not to notice.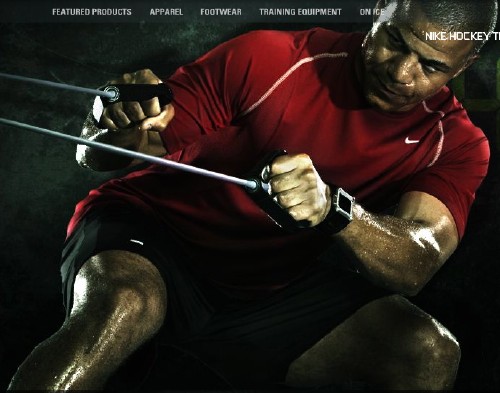 This only reminds me – not for the first time recently – that, lo those many years ago, I turned down a proposal from Jossey-Bass to write a book about homoeroticism in sports media.
Curiously, my Village Voice editor told me two years ago that he had OKed the original story on that topic despite thinking it was a total crock of shit. Perhaps it worked out for the best, then, but I doubt it. And now I cannot find the editor's name (nor does Jossey-Bass really exist anymore, having been swallowed by Wiley).
I will add that some old queen at the Canadian Lesbian & Gay Archives refused to consider a donation of my vast clipping files on the topic, said collection having caused one local academic to widen his eyes and gasp when he saw it. (And these are people I'm thinking of helping out once they move into their new building?)
Mustn't wallow.
Fine.
At any rate, the campaign's Flash-based Web site uses an incorrect language selector ("French") –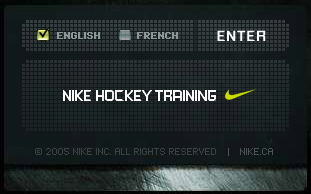 – and presents oodles of videos that cry out for captioning.
Not a lot of good news here, I guess, unless you like your Swedish hockey stars with their heels in the air, in which case I've just made your whole fucking day.
Update
Behold the finished mural.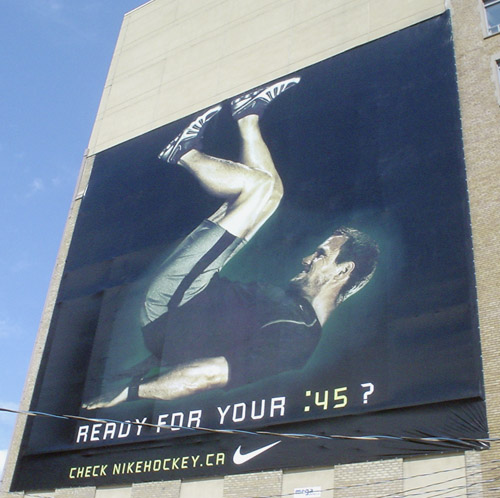 Advantage: Naslund!