I've mentioned Camille Paglia's aperçu that Madonna "thinks with her body" from time to time. Here is the closest I can get to an actual citation.
From an appearance on Imprint, a much-missed literary talk show on TVO, in 1992 (YouTube):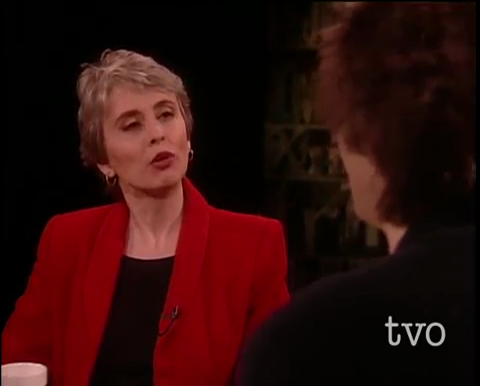 DANIEL RICHLER: What I'm getting at here is that you use academic language to explain something that you know perfectly well she cannot.

PAGLIA: Yes, yes. I believe that Madonna is at her weakest when she tries to explain herself in words.

— In fact you go so far as to say several times, referring to an interview with her on MTV: "Wrong answer."

— Right! [laughs]

— You would like to be her… spokesperson.

— Well, yes, because I think that she does her deepest thinking, as I say in an upcoming review of her rather shoddy new book, uh, does her deepest thinking in music and dance. I think that music and dance are the oldest kind of thinking – thinking through the body, through the sensory language of the body.
That review, originally for Us but reprinted in Vamps & Tramps, did not mention thinking with the body. Later in that book, Paglia states that Princess Diana, like Madonna, "expresses herself best through dance, the universal language."