Yeah, so this is the kind of pole banner the street-furniture committee didn't know about.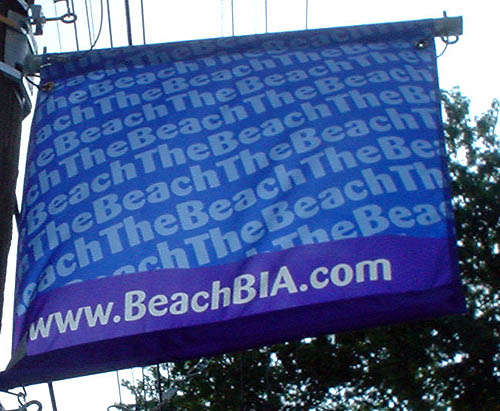 It also represents the chosen typography of the Beach BIA (né Beaches BIA), Dax. Certainly such typography is not trendy and will in no way clash with existing and future streetsigns and street furniture.
And by the way, why not Barmeno instead?