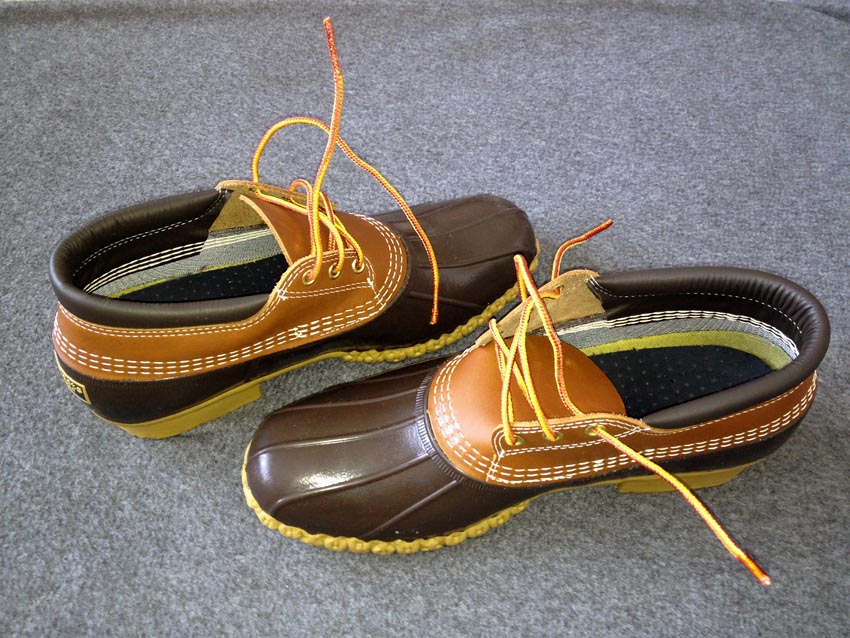 The foregoing posting appeared on Joe Clark's personal Weblog on 2013.04.28 12:20. This presentation was designed for printing and omits components that make sense only onscreen. (If you are seeing this on a screen, then the page stylesheet was not loaded or not loaded properly.) The permanent link is:
http://blog.fawny.org/2013/04/28/antennae/
---
---
Steve Paikin is the best TV host in Canada, if not the best I've ever seen. I've been on his show. A guest will always be treated intelligently and fairly. I'm a big fan.
But, in February, Paikin foolishly +1ed a Twit by out gay cabinet minister Glen Murray:
Sad to hear of the passing of Ed Koch. One of the all time best mayors. He was almost more NY than NY itself. A great man!
I wrote Steve immediately to tell him he would never tolerate this kind of duplicity on his own show. We then spent a week or two debating whether or not Ed Koch was gay. He was! That's why it is intolerable that another gay politician would whitewash his record.
There's an avalanche of evidence, but you need not go any farther than Kirby Dick's Outrage, at ≈27:40:
KOCH (file footage): Fuuuck you!

LARRY KRAMER: San Francisco AIDS organization was getting money from their mayor – in huge amounts. We weren't getting anything! And it pissed me off more and more and more because we all knew he was gay. [...]

DAVID ROTHENBERG: When Ed's third or fourth term was coming up, I was asked then by press people to – to acknowledge that Richard Nathan was Ed's former lover. And so I stonewalled the press during that primary race because I didn't want to be the voice that outed a candidate.

Title: For 25 years, David Rothenberg chose to remain silent… until now.

ROTHENBERG: In about '74 or '75, when he was in Congress, Ed Koch was planning to run for mayor. And he started having Sunday-night potluck suppers at his apartment in the Village. And one night, Richard and I were at Ed's house, and as we were departing, Ed said "Oh, Richard, stay." And Richard said "No, Ed. I have to go. I'll call you later."

So as we were walking across Washington Square Park, I said "What was that all about? You and the Congressman?" And he said-said "We're having a relationship." And I said, "You mean like a relationship?" and he said "Yeah." And I said, you know, "Why? You're a nice-looking young man. He's an older, not-terribly-attractive man." And he said "It's a real aphrodisiac when you get a call from Congress saying 'I'm coming in. Let's have dinner Friday night.' "

The day Ed Koch was inaugurated, there was a private party. And we watched Ed come in with Bess, clutching their pinkies. And Richard said "I'm out of here. It's been made clear to me that I have to leave town. Or at least not be in the picture." And he said "So I've decided to move to California."

FREDERICK HERTZ, trustee for Richard Nathan: About a year or two after I got to know Dick, he said he had something he wanted me to know: Over the course of a couple of years, he had been lovers with Ed Koch, and after they broke up Ed had made it impossible for him to work in New York. No instance of homophobia hurt him more than the treatment by the man he was in love with.

KRAMER: I was at a fundraising event in Los Angeles in '81. A man came up to me and he said "I'm Dick Nathan." Then he proceeded to tell me about his affair with Ed Koch and what a pig he was and that he was prepared, finally, to come and announce publicly that Ed Koch was gay, which was what we needed. So he came to New York. And, uh, oh, boy, it was – you know, we were beside ourselves. And Dick Nathan came and he said "I'm sorry, I can't do it."

HERTZ: Dick was worried about his safety. And Dick did feel that, if he went public, he would suffer.

RODGER MacFARLANE: Dick was threatened – physically threatened, and financially – and he came and he was terrified, in the middle of the night, leaving the city.

Title: Richard Nathan died of complications from AIDS in 1996.
Paikin is acting like somebody isn't gay unless and until the right heterosexuals agree he is. That's called the closet, and I won't stand for it. We've been through this before.
Homework assignment
Watch How to Survive a Plague and get back to me on the need to repeat the lie that Ed Koch wasn't gay and to extol his virtues.
The foregoing posting appeared on Joe Clark's personal Weblog on 2013.04.13 14:54. This presentation was designed for printing and omits components that make sense only onscreen. (If you are seeing this on a screen, then the page stylesheet was not loaded or not loaded properly.) The permanent link is:
http://blog.fawny.org/2013/04/13/edkochwasgay/
Male fashion photo, that is. Admittedly a minor subset. At any rate, Sergio modelling an anti-drone poncho that hides your heat signature: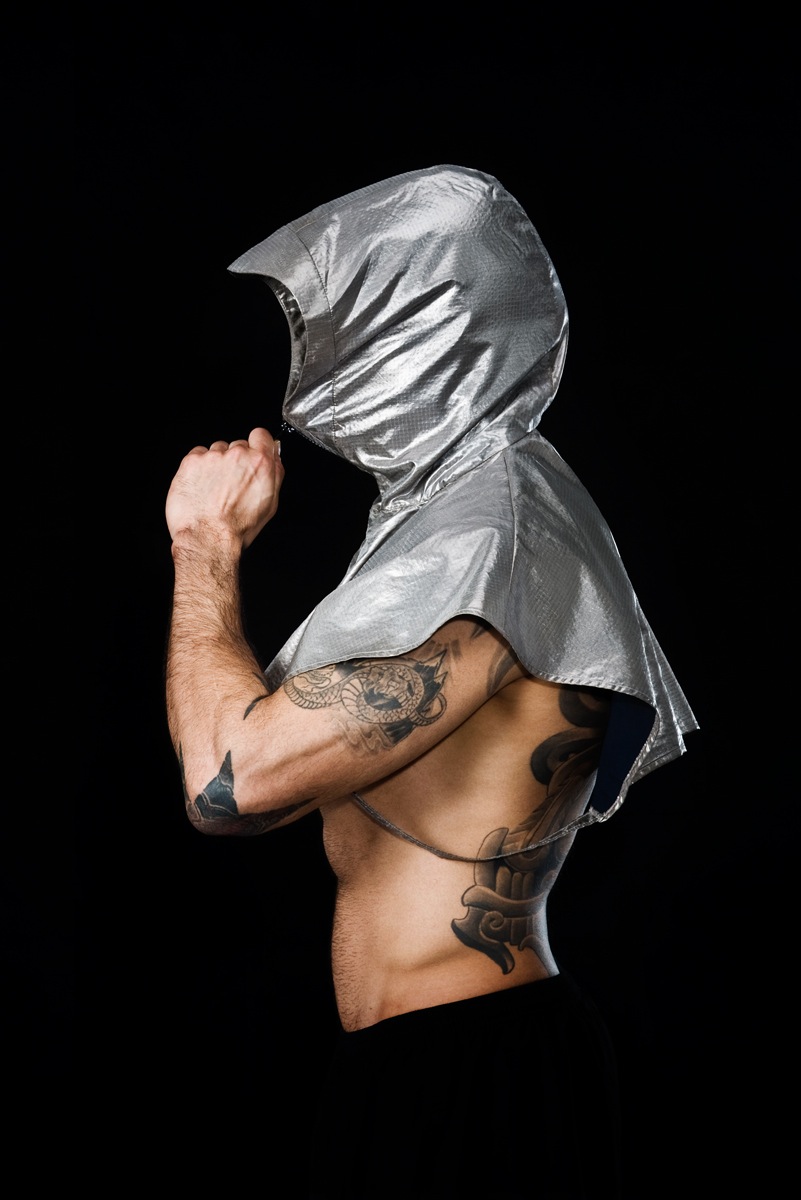 I asked for any details about this "model" and got none. In the future, men are built like brick shithouses but can be picked off from the sky.
The foregoing posting appeared on Joe Clark's personal Weblog on 2013.04.08 16:59. This presentation was designed for printing and omits components that make sense only onscreen. (If you are seeing this on a screen, then the page stylesheet was not loaded or not loaded properly.) The permanent link is:
http://blog.fawny.org/2013/04/08/sergio-drone/
The Design Exchange, the useless "design museum" that has done nothing but disappoint for 20 sorry years, has "partnered" with the RBC Foundation to launch the so-called Emerging Designer Competition.
If a winner is selected, they'll be awarded $10,000. An unspecified number of runners-up may or may not win $1,000 each (the designation and the award are separate). But the true claimed value of this competition is in "recognition and exposure," which as I understand it you can also get from a free Tumblr.
Now, if you are foolish enough to enter, what do you stand to lose? Everything. The rules (PDF) clearly state (emphasis added):
Intellectual Property/Priority Rights/Rights of Publication

By entering the competition, the entrant:

agrees that RBC and the Design Exchange will have the right to use and/or publish in any medium and for any purpose, without compensation, the submitted design,

certifies and warrants that the submitted work is the entrant's own original work and that the work, including its eventual publication by RBC and/or Design Exchange, does not and will not infringe any right of any third party, including intellectual property rights and rights of privacy and

agrees that RBC and the Design Exchange may use either during or at any time following the competition, but in relation to the competition, the name and photograph of the entrant without restriction or compensation.
You're allowing a half-assed and perpetually mismanaged design museum and a multi-billion-dollar bank that lays off Canadian workers in favour of imported Indians to do literally anything they want with your design, including:
claim somebody else designed it

change it in any and all ways

put it into production and keep all the money, or publish it and keep all the money, or both
Note well that although the so-called RBC Foundation is the ostensible sponsor of the contest, you are authorizing the entire corporate entity that is RBC to do whatever it wants.
Oh, and if they choose to identify you as the designer, they can use that name and your photograph (which in all likelihood you did not take, hence have no actual rights to sublicense in this way) however they wish.
Of course there will be kids who are ignorant or stupid enough to enter.
The foregoing posting appeared on Joe Clark's personal Weblog on 2013.04.08 13:46. This presentation was designed for printing and omits components that make sense only onscreen. (If you are seeing this on a screen, then the page stylesheet was not loaded or not loaded properly.) The permanent link is:
http://blog.fawny.org/2013/04/08/rbcthieves/
---
(UPDATED) Lovable lunk/Leafs centre Nazem Kadri, who wouldn't hurt a fly despite playing the violent game of NHL hockey, is said to be one of only two Muslims in that league. He's already told us how tricky hockey practice can be while fasting for Ramadan. (Kadri got a special dispensation from his imam. What's his name, by the way? Perhaps we should look him up.)
Here's something else Kadri should tell us: Whether or not he'd accept a gay teammate.
Saying you're OK with gays on your team, or on any team, or in sports generally, is the hip new thing to do. In hockey, we can thank the Burkes and their oddly-named You Can Play Project, which has showcased dozens of players and teams as they record uncomfortable videos expressing stilted endorsement of gay and lesbian (worse: "LGBT") teammates and players. Everyone's so tolerant, even accepting. The delivery is terrible across the board but I believe every single one of them.
Last month I read a series of articles – when there's a cluster, it's like smoke; you know there's also fire – about how Kadri has improved enough that he's about to get real ice time. (Beyond 21 minutes.) If he's that interesting, then let's scrutinize him further.
For you see, Muslims are homophobic until proven otherwise – even Canadian-born Muslims. Muslims aren't the only ones who hate us, but they tend to be the only religious homophobes who want us dead. (Pushed off the top of the tallest building in the settlement, Ayaan Hirsi Ali told me. In Toronto to date, that's been a purely symbolic pronouncement. But unlike Roman Catholic promises that only God could keep, the Islamic diktat is one that real-life Muslims, especially gangs of fit young guys, can actually make happen.)
If Kadri wants to be a role model – after getting drafted, he'd barely hauled on a Leafs jersey before claiming already to be one – then he has to man up and confront Muslim homophobic stereotypes head-on. His whole job is about head-on confrontations, so this one will be a piece of cake.
Surely "Naz" could record his own You Can Play video
It would be just as uptight and excruciating as the rest of them, but it would mean more, don't you think?
Wouldn't it be more than symbolic? It would amount to a unilateral nonaggression pact from a very fit young man who inspires others like him, hence can pass on a message that hating us, or beating the shit out of us with hockey sticks, "isn't cool."
Via its contact form, I suggested that the Project recruit Kadri, but didn't hear back. (That's inconclusive. I follow the Burkes' Twitters, and they've explained that these things have to incubate, early discussions have to stay private, and release dates have to be staggered.) But Kadri's agent, Brian MacDonald, didn't bother getting back to me either, and I don't find that inconclusive. MacDonald wasted no time distancing Nazem Kadri from his uncle Hiesam after the latter faced criminal charges. They're separate individuals and MacDonald was right to point that out, though he has an amateur's grasp of defamation law. Still, it isn't the only issue that warrants a response.
I don't mind picking on a public figure like a professional athlete, especially one who claims to be a guiding light for our diverse Muslim communities, to put it in my terms. Unless and until Kadri does what so many other hockey players have done and tells us he'd sincerely accept a gay teammate, I have no cause to doubt the stereotype of the homophobic Muslim male. Though it surely is the case anyway, I want Kadri to show us he has less of a temper off the ice than he does on it.
Kadri plays for a team whose heart used to be situated at the south end of Toronto's gay village. He has to prove he lives in the same century we do. I will not tolerate Muslim homophobia. The onus is on him, not us. Muslims have to adapt to us.
Promise
I will race to be the very first to congratulate Kadri if he does what I ask. And I will mean it.
Update
(2013.04.14) Last week, the NHL announced a "partnership" with the You Can Play Project. So now there's one less excuse.
The foregoing posting appeared on Joe Clark's personal Weblog on 2013.03.29 15:53. This presentation was designed for printing and omits components that make sense only onscreen. (If you are seeing this on a screen, then the page stylesheet was not loaded or not loaded properly.) The permanent link is:
http://blog.fawny.org/2013/03/29/kadricanplay/